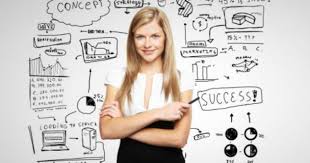 May 26th at University of Twente.
Career event for female PhD's
What do you need to be able to create your own career? What opportunities are available for younger females to close the gender gap and achieve top positions?
These questions are at stake in the Career Lab for female PhD's, a mixture between a workshop, an informal meeting, and a networking event.
Joint exploration
With 12 to 30 colleagues you will jointly explore what you –individually and collectively- can undertake to advance your career in the desired direction. And what can support you. This event is being organized by P-NUT together with the Female Faculty Network Twente (FFNT), and is created and hosted by Arielle Brouwer.
Taking charge, dynamic steering and resilience
 "In my view, it is extra important in times of insecurity to keep (your own) track, take good care of yourself, share experiences with peers and support each other, and to take charge over your own life and career –which is not the same as planning it. In these times, building a career is more like a dance with the circumstances, the possibilities from the outside in relation to those on the inside of you. In this concept, the essential place for 'growth' is in the personal interior development: learn how to deal with the circumstances, make choices and stay healthy and calm."